There are many party entertainment options, and one of the most popular is a photo booth. When you're looking for unique party entertainment, a photo booth might be a perfect choice. Guests can take great photos wearing silly props, doodles with pens, or dress as their favourite character. There are tons of different ways you could use it to enhance your event. Plus, it can be used as a guest book or as an interactive activity for guests to complete while mingling at your event. In this blog post, we're going to explore some creative ideas for how you can use a photo booth at your next event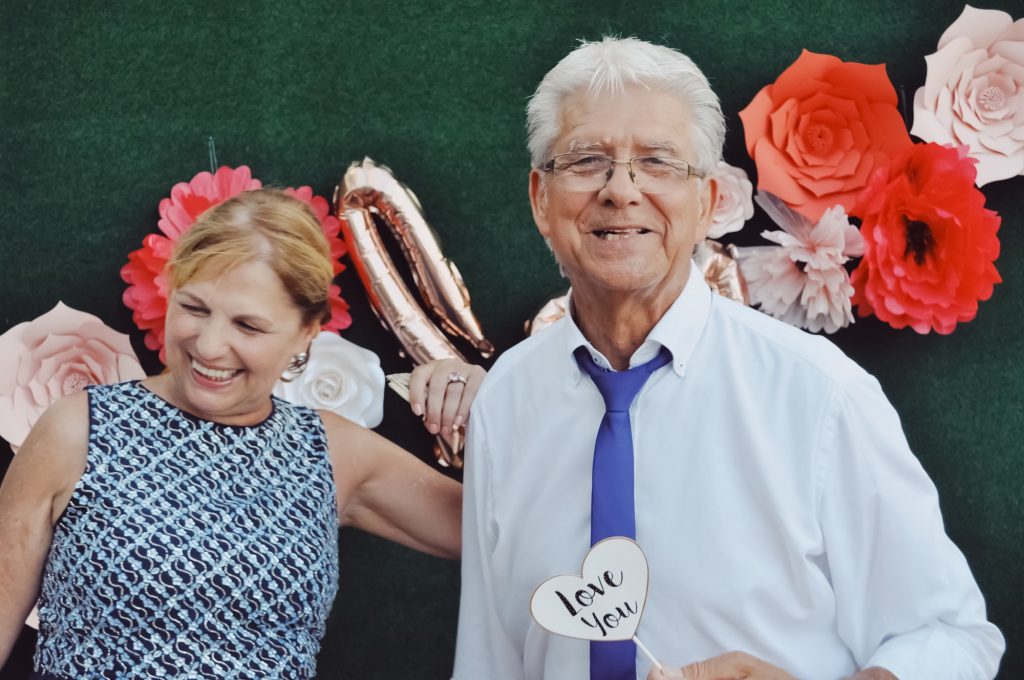 Simply put, a photo booth is a set-up that allows guests to take pictures with a variety of unique props. Whether you use one of the booths already available at your local party store or you create your own, the idea is pretty simple – everyone takes a photo and then gets a digital printout for free. We're going to explore a few creative ideas for how you could use a photo booth at your next event whether it's a corporate event or wedding event. Tips for Running a Photo Booth The first question to ask yourself is whether you have the space for a photo booth or whether you'll need to rent it. If you're planning on photo booth rental, you'll want to look for a booth that can fit a large number of guests, preferably at least You may need a few additional accessories in order to get the most out of your photo booth.
Guests love to have photos taken at the party; this is the reason why we enjoy having our pictures taken on special occasions, too. Think about how guests like to pose at photo booths. Do you have a group who stand around the booth, waiting for the photos to be taken, or do you have guests sitting and moving around while waiting for the photos to be taken? There are a lot of ways you can mix these two types of poses at your next event to increase the amount of engagement from your guests. People use the custom photo booth backdrop for a birthday party. It's not possible to make the DIY photo booth if your event is big. In that case,custom backdrop and photo booth rental is the only solution.
The best time to use a photo booth
When you're hosting an event, timing is everything. Photo booths take up a fair amount of space. They're big, and they can make a big impact on your party. It can be difficult to transport and set up your photo booth the night before your event. For large photo booths, you're going to need extra hands to help you get it ready. You can always buy party planners who will help you bring it to the party, but what if you're hosting a small gathering for close friends and family? What if you're hosting an intimate gathering for your closest friends? You might need to use your own hands to set it up the night before. You want to make sure you use the best time to set up the photo booth to avoid getting caught off guard.
How to choose the right props for your event
First of all, you'll need to select props that the guests will enjoy using. That means you'll need custom props that are fun, silly, and quirky. Ideally, you'll want props that will match your theme and colours. The most important thing to keep in mind when choosing props is the role they play in your party. A portrait prop will make an interesting centrepiece, but it's not as useful for a themed party. A wallet for your guests to fill will be more effective, however. A good idea is to have a variety of props that guests can play with to have fun. Photo booth props, by their very nature, involve a lot of creativity and thought. You'll have to think of props that guests can use while interacting with the theme of your party.
Hot trends for 2021 and beyond
With upcoming changes in technology and designs, photo booths can be used in a variety of ways. By using new technology, you could boost the entertainment value of your party by using some of the coolest and funniest products on the market right now. There are a lot of ways you could use a photo booth to engage with your guests, but we're going to focus on three in this blog post. Interactive games and quizzes By providing a fun way to capture and share your party experience, you could prompt your guests to participate in a fun game or quiz. If you can invite your guests to compete in a trivia or game competition, you'll have a great chance to win them over and get them involved. This is also a great way to make the party fun and interactive for everyone. In Ottawa, you will find different photo booth rental services to make your upcoming event more lively.