DJ, Sound & Lighting Services in Ottawa
For Wedding & Corporate Events
Bring your wedding dream into reality with a wedding DJ. The biggest night of your life deserves the best of entertainment. The experience, skill and personality of our DJs are the perfect fit for a perfect night.
Ottawa DJ / Ottawa DJ Service / Professional DJ / DJ Services Ottawa
A night your employees will remember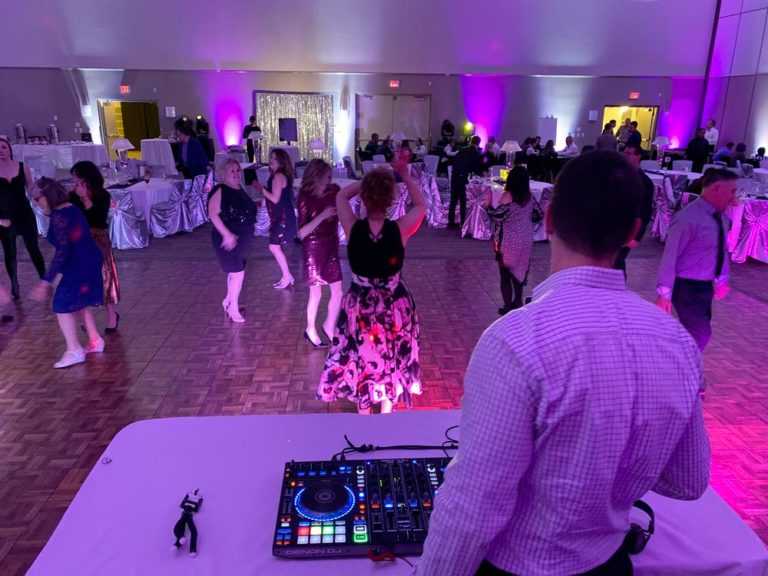 Increase company morale and create positive vibes by creating the perfect environment for your office party where your colleagues feel comfortable, happy and fun.
Hire a corporate DJ today, starting at $700.
Professional DJ Service / Ottawa DJ / Corporate Event / Event / Entertainment
Picture booth rentals have become an enticing aspect for different events. From weddings to corporate parties, photo booths can be the perfect party favourites for all sorts of activities. Corporate photo booth rental can be a perfect idea to capture everyone's attention while getting print-out images to look back at.
Many event planners consider including a photo booth in the event for several purposes. And if you're cynical about the advantages it provides, then we're here to help. Let's discuss the benefits of having a corporate photo booth in your event together.

Add a photo booth to your package, starting at only $350.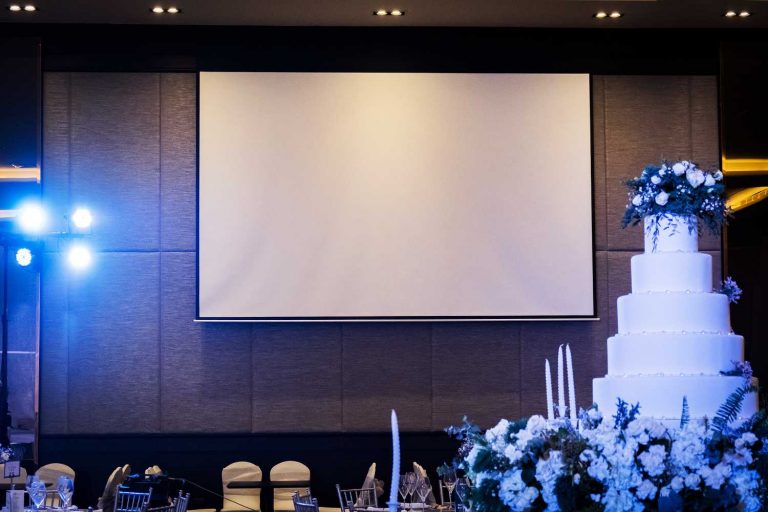 Multimedia rental Services
Capture your audience with a video projector for slideshows, video DJ'ing, and more!
Ottawa Video Projector Rental / Ottawa Video DJ / Ottawa Projector Screen Rentals / Projector Rental
Tell us what you're looking for
Perhaps you're looking for a DJ for a private event? Our business model promises an energetic, fun, and exciting, memorable experience for whatever event you're putting on, including corporate events. We pay special attention to lighting, appearance, and decor when setting up our audio and visual equipment.
Not only are we a quality & professional DJ company, but we provide extra services to our clients such as photo booths, video projects, wireless microphones, video DJ'ing and more!
Our Facebook, Twitter and Google social media pages will be up soon!
Do you have a photo booth?
Yes! We can provide a
photo booth
with a personal attendant. This works great for corporate events alongside wedding receptions. We pride ourselves on being a full-featured entertainment service.
Click here to see more.
What areas can you provide DJ services?
We can provide DJ services for areas as far as 50KM away from the downtown Ottawa core. That includes Gatineau, Kemptville, Kanata, Orleans, Gloucester, Cumberland, Carp, Nepean, Greely, Stittsville, Kanata, Manotick, Rockcliffe Park, Ottawa Gatineau and more!
Do you offer free consultations?
We offer free over the phone consultations, and once we receive a 25% (non-refundable) deposit, we can then schedule a free 1-hour in-person consultation to plan out of the event.
Do you have songs without explicit words?
We can play from a playlist with songs that have been edited to remove any explicit words on request.
Does the DJ take requests from our guests?
Yes! All our
Professional DJ
's are very friendly and welcome guests to suggest song request unless specified by the owner of the event to not take requests.
Terms: Ottawa DJ, DJ Ottawa, Professional DJ, Ottawa DJ Service.
Entertainment For Every Event
WE OFFER ALL THE ENTERTAINMENT SOLUTIONS TO BRING YOUR VISION AND EVENT TO LIFE.
Dynamix Productions is a full service event company that is determined to provide you with the highest quality of event services. We will work with you to produce high impact, modern, and innovative event using today's latest technologies.
Are you hosting a family reunion or backyard barbecue? How about a fundraiser or awards ceremony? Maybe it's your wedding and you and your guests want to dance the night away to your own playlists?
Next level entertainment needn't be loud. Using wireless headphones, Silent Beats Events provides guests with up to three different music channels playing simultaneously. Now events can last as long as you want them to – noise-complaint free!
Planning a great event goes right down to the details. If you have a walk down the aisle or a corporate event or perhaps a conference and require AV (Audio Visuals) or a personalized gobo or mosaic  to be projected? Dynamix Productions has all the knowledge you need to make it happen.
Check availability for your event before it's too late!
Dynamix Productions is Ottawa-Gatineau's Bilingual Award Winning DJ and Entertainment Services.
Now offering our services in Montebello, get in touch with us for more details.
NEED HELP? GET OUR GUIDE TO CHOOSING THE BEST WEDDING MUSIC
dynamixproductions
Premium Bilingual DJ | Lighting | PhotoBooth | DIYDJ rentals Ottawa-Gatineau & beyond: Weddings & Corporate + more #DynamixPro #DynamixProductions
READ WHAT OUR DYNAMIX CLIENTS ARE SAYING
DYNAMIX IN THE OTTAWA COMMUNITY
At Dynamix we demonstrate our commitment to the communities we serve, through community involvement and volunteer opportunities, in-kind and donations.