You have finally found the love of your life and you want to celebrate your love with the perfect wedding day. But what does a DJ have to do with your wedding party? DJs are the professional musicians that you often see at bars or parties playing music to entertain the crowds. But DJs are also what make your wedding day complete. Here are five reasons why your wedding  DJ is more important than you think.
Why does music matter at a wedding
Music is often heard by the guests at a wedding. So, it is important for them to have something to listen to during the ceremony. That's why it is important for your DJ to have a good playlist of perfect songs that can keep the guests entertained. Because you're probably worried about getting the wedding music right for the day. Things That Happen During a Wedding. The Couple Stands in the Center of the Ceremony Most couples love doing this at weddings. The man stands behind the bride and the bride sits on the front left. There is not much to worry about here as the man will move around and also help the bride with her dress if necessary. The Bride and Groom Kiss You're probably very excited about this.
More than just entertainment
It is easy to think that a DJ will just put on some background music to add a level of entertainment. But that is not all your DJ can do. Your DJ can play the ceremony program on the couple's wedding day to make sure that everyone knows the ceremony details. Your DJ can make sure that your wedding ceremony is perfect. Your DJ can prepare a detailed program for your wedding ceremony so that everyone knows what to do and where to be. Better team players A DJ might not have experience with wedding planning, but they are still an integral part of the wedding team. Your DJ is not only there to entertain you, but also help you plan for the event. Your DJ has many other responsibilities. They can help you with music selections and get your wedding location ready.
The quality of your sound system at your wedding is a big deal. If the sound is poor, it can ruin your special day. A good sound system is also important if you plan on using it at a rehearsal dinner, a rehearsal dinner reception, or at a grand after-party. Without quality sound, your wedding guests will not enjoy themselves at your reception. Flexibility The music you play for your reception sets the mood for your wedding. It can send an obvious message to the crowd whether you're having a formal affair or a party. Your DJ has the flexibility to change your playlist based on the needs of the crowd at any time during the night. This flexibility means that your reception is a lot more fun. You're not stuck with the same playlists all night long.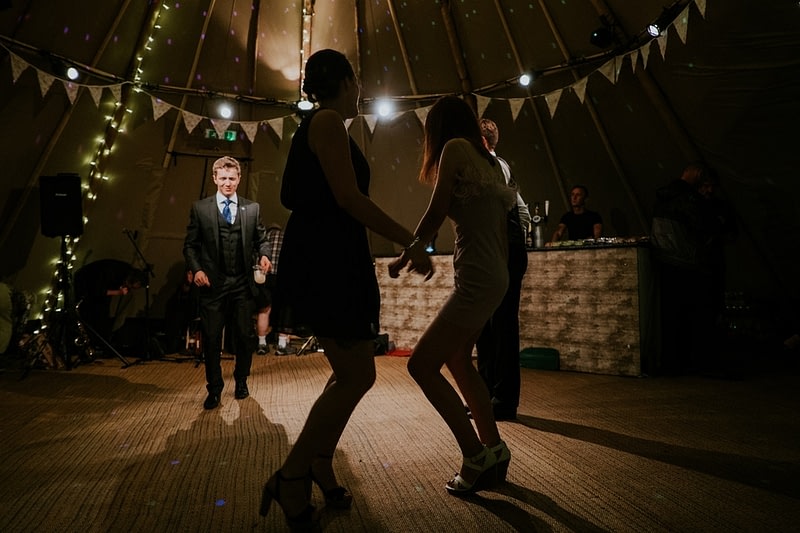 A good DJ can be a wedding planner
DJs have the connections to get you great venues at prices you can afford. If you have a professional DJ, then you can rely on your friend's friend to help you set up an unforgettable wedding day. A good DJ will get everyone dancing The number one thing you want from your DJ is that they are able to get everyone dancing to the beats. People like to dance, and a good DJ will get everyone dancing whether they are in a traditional dance hall or at a nice lounge. A good DJ can make your event stand out from the crowd. You want your wedding to be memorable, and a good DJ can make sure that happens. Wedding DJs are a great asset to any wedding as they can take the stress of planning away from you and concentrate on creating a special event.
The DJ can make or break a wedding
You've finally made up your mind to have the wedding of your dreams, you've asked your partner's family for their blessings and now you have the big day finally upon you. But the day will not be perfect if you don't have a good DJ. Just the thought of all the tears that will flow on your special day because there is no DJ will make you want to run and hide from the world. A wedding without a DJ would be like a boring party, the music will be wrong, no atmosphere will be created, everyone would just sit on their phones. Wedding is all about the music, and no DJ can save you from that.
The DJ is the professional musician
Many people still think that DJs just play songs and that they are simply on stage to entertain the crowd. This is what many people expect them to do. If you want to hire a great DJ, you need to make sure that they are highly trained musicians who can play as well as entertain. Not only do they need to be talented musicians who play at an elite level, but they must also be highly trained DJs who understand how to mix the music for your guests. If the music is not in sync, the guests will find it quite annoying. Professional wedding DJs have high-quality equipment. They can bring together an artistic atmosphere by bringing in a few pianos, providing a pianist to play live, or playing the classics by Thelonius Monk.
The way a DJ can entertain you. A DJ will bring to life a fantastic event and make it more enjoyable for everyone involved.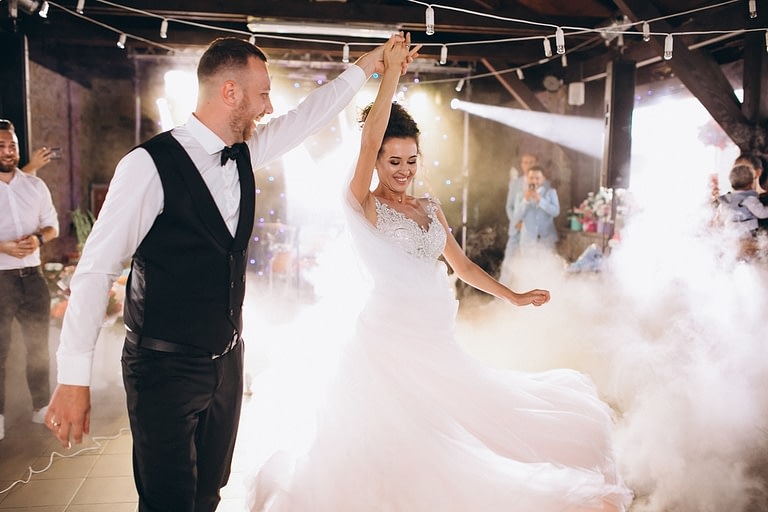 The DJ is the entertainer
Whether you're having an all-inclusive wedding reception where you know you don't need much more than a bar and a dance floor, or you are planning an intimate wedding reception with lots of details, it's the DJ that knows what to play and what to say to keep the crowd engaged. He or she is the reason why you can have an event like you would at a club but have a wedding reception feel like a celebration at a country club. He or she is the one who gets the guests on their feet and helps bring in more of the audience that's just not going to show up for the event. There's no better way to entice a crowd than to get them all riled up and dancing. He or she is your go-to for unexpected entertainment DJs are the professionals.
The wedding DJ offer Huge Music Selection
Hiring a professional DJ with a wide range of music selection means that the music at your wedding will always be on the mark. You will never have to worry about someone's wedding being messed with because your DJ will always know what's hot and what's not. A DJ with a huge song list will give you a great choice and won't disappoint. If you hire someone who has a small music collection, you will probably have to pay more for it. 
Provide Intimate and high-quality music at your wedding reception should be the most amazing night of your life. While you're busy planning, you don't think about music and sound that could make your wedding reception a truly memorable event. 
At the end of the day, a wedding day is all about your relationship with your partner. It's not about what time of the month is for you. Instead, it's about what you want to accomplish as a couple. Your relationship with your partner can easily fade away when you don't know what to do or when to do it. A wedding day is a day where you can choose what you want to be in your relationship. With all the planning, your DJ can help you accomplish that.